Sperm whale pod spotted off California coast
June 13, 2023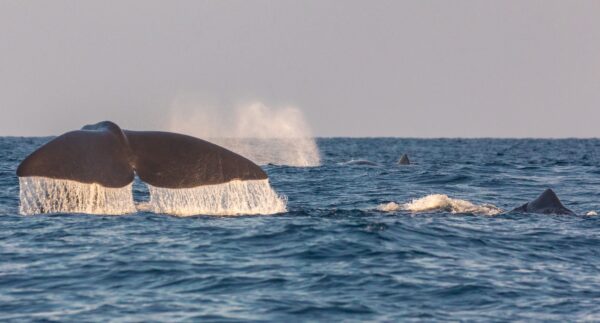 By JOSH FRIEDMAN
A boating crew spotted a rarely-seen pod of sperm whales off the coast of Southern California earlier this month. [CBS News]
Crew members with Newport Coastal Adventure first reported seeing the whales on June 4 in an area off of Laguna Beach in Orange County. Sperm whales, the largest species of toothed whales, are an endangered species.
Members of the boating crew noticed three of the endangered animals feeding.
"This is something that might happen once a year if you are lucky," Newport Coastal Adventure wrote on Facebook. "Our top notch crew did a great job spotting and tracking these rare creatures into the sunset allowing 3 boat loads of passengers to experience a 'bucket list' sighting."
Days later, crew members spotted the sperm whales again after departing Newport Harbor. The day after that, the crew used a specialized hydrophone to pick up the sounds of sperm whales communicating about 30 miles out from Newport Beach.
Based on the recordings and location, the crew determined the whales had traveled more than 20 miles from where they were seen the prior evening.
An estimated 2,000 sperm whales live off the coasts of California, Oregon and Washington. Due to their love of deep sea diving in offshore waters, they are rarely spotted along the coast.