Arson, backyard and dumpster fires in Lompoc on July 4th
July 6, 2023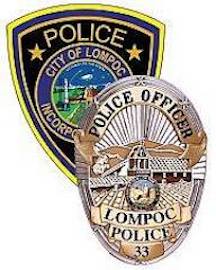 By JOSH FRIEDMAN
In a 12-hour span on the night of July 4th and morning after, numerous fires broke out in Lompoc, including one arson.
Between 7 p.m. Tuesday and 7 a.m. Wednesday, Lompoc police received 40 or more calls about fireworks. There were 11 dumpster fires and backyard fires, according to the Lompoc Police Department. The backyard fires burned trees or fences. 
Police have yet to release details about the arson case. Officers made five arrests and filed 10 police reports during the 12-hour span on Tuesday night and Wednesday morning. 
On Wednesday afternoon, the police department issued a statement reminding residents that the "safe and sane" fireworks usage time was over.