Child suffers head injury in July 4th dirt bike crash in Templeton
July 5, 2023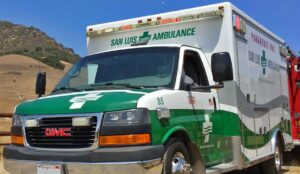 By JOSH FRIEDMAN
A 10-year-old child suffered a head injury and likely broke a bone in a dirt bike collision in Templeton on Tuesday. [Tribune]
The child was riding a dirt bike on private property on South Main Street. A 15-year-old child was also riding a dirt bike there. At about 4:20 p.m., the two dirt bikes collided. 
An ambulance transported the 10-year-old to Sierra Vista Regional Medical Center in San Luis Obispo. The 15-year-old appeared to emerge from the collision uninjured. 
Both riders were wearing helmets at the time of the cash, according to the CHP.