SLO High School's former athletic director accused of sexual misconduct, on leave
July 8, 2023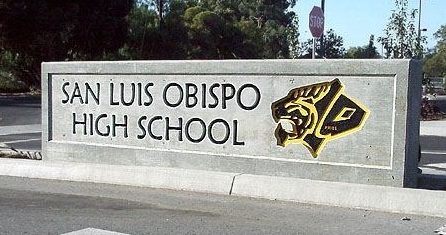 By KAREN VELIE
San Luis Obispo High School's head basketball coach and former athletic director, who also is a history teacher, was suspended from his duties and placed on administrative leave earlier this year amid allegations of sexual misconduct regarding a student and a trainer, sources said.
At 39 years old, varsity basketball coach Jeff Brandow led the Tigers to this year's league championship. He was then named league Coach of the Year.
Brandow, however, did not attend SLO High School's Athletic Winter Banquet on March 20, sources said. In late March, he was allegedly suspended from teaching, coaching and campus events amid an investigation.
San Luis Coastal Unified School District Director of Human Resources Dan Block confirmed that Brandow is on administrative leave and that no criminal charges have been filed, though he would not provide further information.
The allegations against Brandow include sexual misconduct with a female SLO High School senior, as well as with a female trainer hired to work with the basketball team, campus sources said. It is alleged Brandow told the trainer she would not get her stipend unless she agreed to go on a date with him.
This is not the first time Brandow has been accused of making unwanted sexual advances. In 2018, a then-KSBY sports director filed for a restraining order against Brandow, who she said had become obsessed with her.
Over a period of two months, the KSBY reporter said Brandow called her 50 to 100 times a day, left violent voice messages calling her names, showed up at her home, sent emails to her work and personal accounts and constantly harassed her, according to court records.
In one of the letters she provided the court, Brandow offers the KSBY reporter $1,000 to talk to him, $10,000 to go on one to two dates and $20,000 for "all in." Brandow included a $10,000 check he wrote from an account he shares with his wife.
"Don't you want an intense lover who will do anything for you???" Brandow wrote in a letter.
On Aug. 22, 2018, the court granted the KSBY reporter's restraining order request.
When contacted by CalCoastNews, Brandow skirted questions before hanging up.
"I have no idea what you are talking about," Brandow said. "You have the wrong number."
If you have further information about Jeff Brandow or these incidents please contact reporter Karen Velie at (805) 234-1703.