Cross appeal filed in battle over Oceano Dunes
August 26, 2023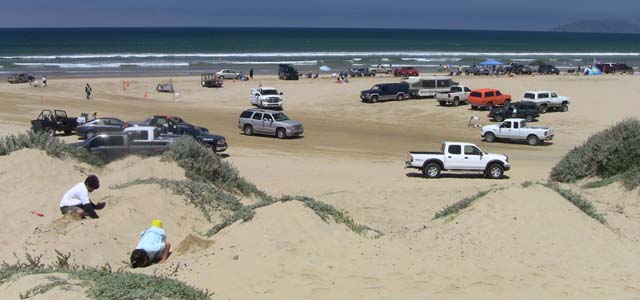 By KAREN VELIE
In response to the California Coastal Commissions appeal of a trial court ruling that it does not have the authority to ban off-road vehicle recreation on the Oceano Dunes, Friends of Oceano Dunes filed a cross appeal arguing the trial court erred in its rulings on camping and other secondary issues.
In March 2021, the Coastal Commission voted unanimously to phase out off-road vehicle usage at the Oceano Dunes over three years and to move the camping area. At the time, commissioners argued vehicle usage at the dunes harms the environment and does not comply with the California Coastal Act.
Friends then filed four lawsuits against the Coastal Commission that were later consolidated. And while San Luis Obispo Superior Court Judge Tana Coates ruled the commission had overstepped its authority when it banned vehicle recreation on the dunes, she denied several of Friends' secondary arguments.
For example, Judge Coates did not find the commission's limitations on camping unlawful.
"Yet, evidence before the trial court presented by State Parks showed that the location where the commission would allow camping can barely fit 100 camping sites, and would create congestion and safety issues," according to Friends. "Even the commission's vice chair questioned the wisdom of such an action by the commission at the March 2021 administrative hearing."
The commission opposition to Judge Coates' decision and Friends cross appeal will be heard in the Second Circuit Court of Appeals.