Sheriff identifies man killed in Los Osos RV fire
August 26, 2023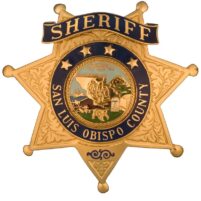 By JOSH FRIEDMAN
The San Luis Obispo County Sheriff's Office has identified the man who died in an RV fire in Los Osos this week as Christopher Wayne Surratt, 44.
At 10:30 a.m. on Monday, a caller reported an RV on fire in the 1900 block of Turri Road. Firefighters arrived at the scene and found the vehicle fully engulfed in flames. Once firefighters extinguished the blaze, they found Surrat's body inside the charred vehicle. 
Coroner's personnel have conducted an autopsy, with the preliminary results indicating Surratt, of Los Osos, died from smoke inhalation. But, the official cause and manner of  Surratt's death is pending toxicology results. 
A preliminary investigation conducted by Cal Fire indicated the blaze was accidental. Cal Fire is continuing to investigate the cause of the blaze.