Explosion destroys Santa Maria house, damages nearby homes
August 23, 2023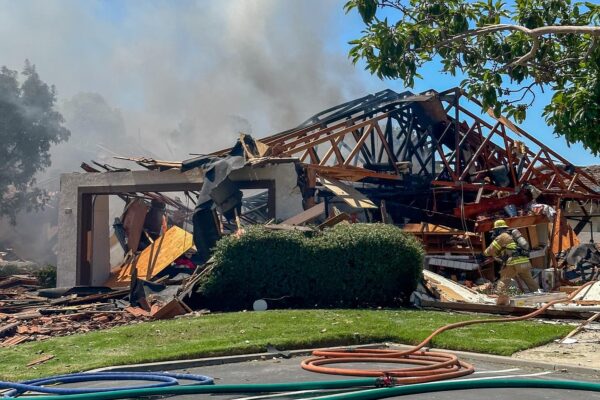 By JOSH FRIEDMAN
An explosion destroyed a house in Santa Maria on Wednesday, while also sparking a fire and damaging nearby homes.
Shortly after 12 p.m., a 911 caller reported a possible explosion inside a home in the 1200 block of Jackie Lane. Officers arrived at the scene and found a residence engulfed in flames, according to the Santa Maira Police Department. 
First responders assembled searched teams and entered homes, searching for and extracting residents. The residents are receiving medical treatment.
Firefighters battle the blaze and extinguished it. They also worked to ensure the area was safe for residents.
The cause of the fire is under investigation. Police are investigating the incident.