GoFundMe started for Paso Robles teen following fire
August 30, 2023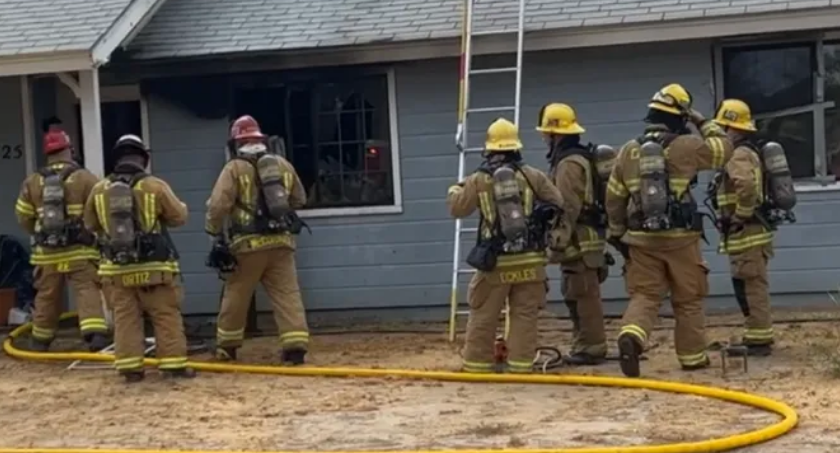 Opinion by friends of Katieann Dunn
We are reaching out to you with heavy hearts to share the story of Katie, a strong and resilient 19-year-old who has recently endured an unimaginable series of hardships. Katie's father, Eddie Dunn, was a beloved father in our community, known for his kindness, generosity, and warm smile. Tragically, Katie lost her father to an unexpected passing, leaving her heartbroken and grappling with a profound sense of loss.
Katie is a young woman of immense strength, but even the strongest hearts need support in times of despair. Katie's father left her with two houses, one she lives in and the other is rented out. Without the income of the rental house Katie and her mom would not be able to stay on their feet. Unfortunately the rental house caught on fire Friday morning, Aug. 25.
The fire engulfed one bedroom and damaging adjacent rooms, traveled into the attic, causing damage to the roof and critical systems as well as smoke damage throughout the house. The family renting the house lost irreplaceable belongings, clothes, furniture and their place to live for the time being. They have temporarily relocated while both families work together to figure out how to come by the labor and materials needed to repair the damages.
In this trying time, we aim to rally around Katie and extend our love and support by helping her rebuild what was lost. We are seeking financial assistance to provide Katie with the resources needed to rebuild what was damaged and to replace essential belongings for the renters currently living in the house and cover unforeseen expenses that have arisen from this devastating tragedy.
Your contribution to our GoFundMe account, no matter how big or small, will make a world of difference. Let's show Katie that the same community that embraced her father is here to embrace her now. Together, we can ease the burden of loss and uncertainty and help her take the first steps towards rebuilding her life.
Please donate and share this campaign with your network. Let's surround Katie with love and support, and help her find hope amidst the darkness.
Thank you for your kindness and generosity.