Head-on collision snarls traffic on Los Osos Valley Road
August 7, 2023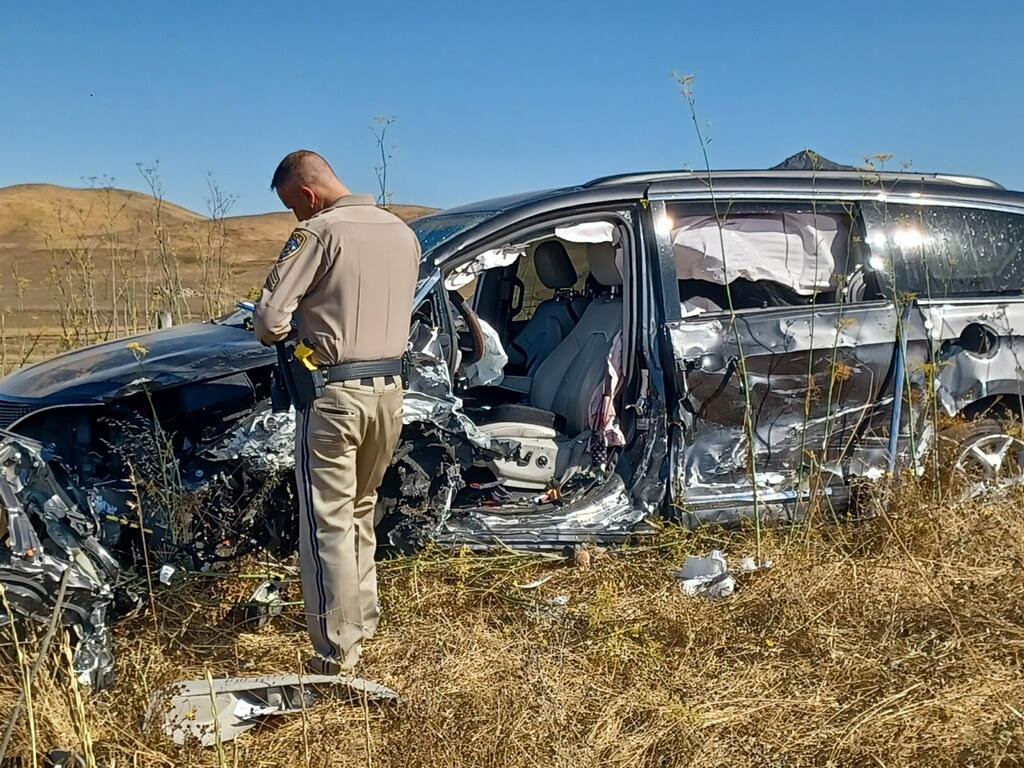 By KAREN VELIE
Multiple people suffered injuries in a head-on crash on Los Osos Valley Road west of San Luis Obispo on Monday morning that snarled traffic in both directions, according to the CHP.
Shortly before 9 a.m., a white Charger crashed head-on into a black SUV, propelling the SUV into a field. The collision littered the roadway with debris.
Officers had to use the jaws of life to extract the driver of the Charger.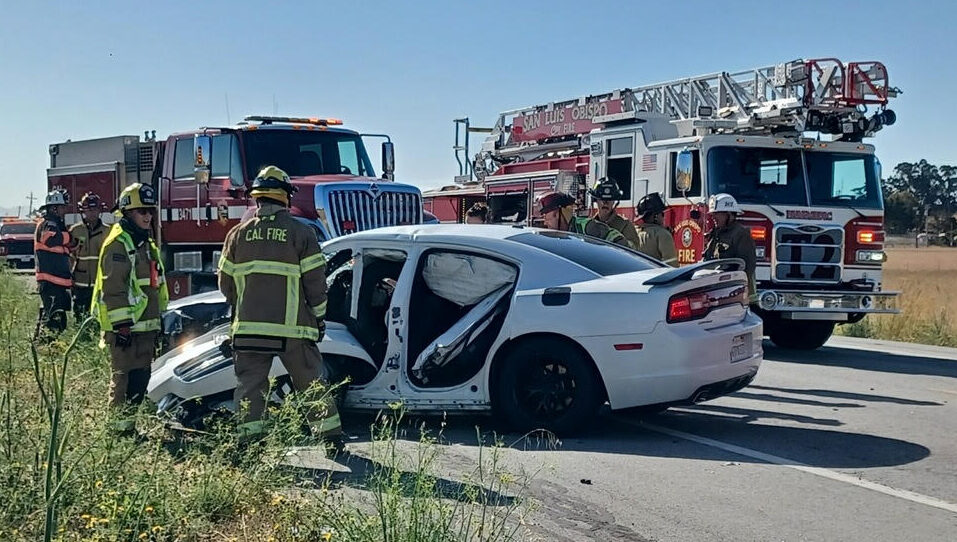 CHP officers are investigating the head-on collision.