SLO remains the Central Coast hot spot for hate crimes
August 7, 2023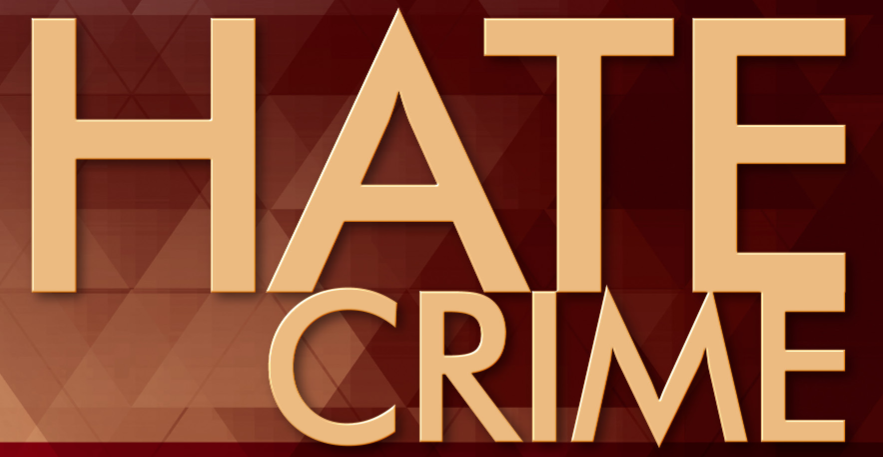 By KAREN VELIE
The City of San Luis Obispo continues to lead the Central Coast in incidents of hate crimes, according to the 2022 Hate Crime in California Report released in June.
Despite comprising 2% of the total population of San Luis Obispo, Santa Barbara, Monterey and Ventura counties, San Luis Obispo accounted for 22% of all reported hate crime incidents on the Central Coast in 2022.
San Luis Obispo County reported 21 hate crime incidents in 2022.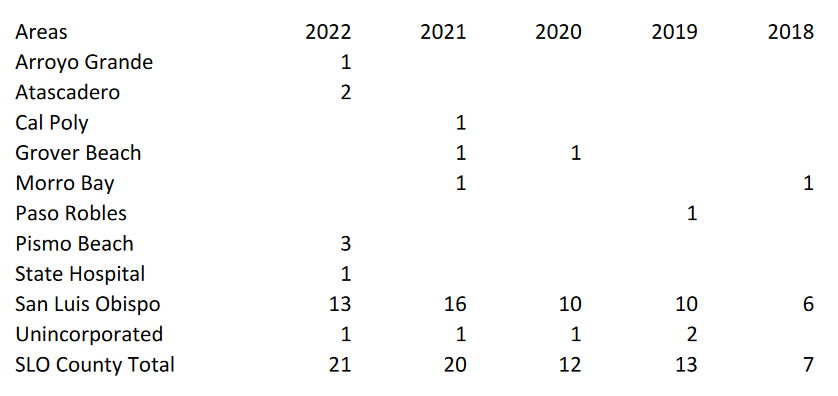 Santa Barbara County reported 17 hate crime incidents in 2022.

Ventura County reported 24 hate crime incidents in 2022, while Monterey County reported 11.
California classifies a hate crime incident as a "criminal offense against a person or property motivated in whole or in part by an offender's bias against a race, religion, disability, sexual orientation, ethnicity, gender, or gender identity."
The San Luis Obispo Police Department's high rate of reported hate crimes could be related to the department's policy of reporting expressions of hate along with hate crimes. During the first half of 2023, SLO logged five hate crimes, four of which are reported as verbal slurs.
The Santa Barbara County Sheriff's Department saw a large jump in hate crimes in 2022, with 17 reported. There were several cases of stolen Pride flags, a vandalism incident where racial slurs were spray painted at a school and a hate crime case that included stalking and threats.
In California, reported hate crime events increased 20.2% from 1,763 in 2021 to 2,120 in 2022, according to the report.
Key findings in the 2022 Hate Crime in California Report:
Anti-Black or African American bias events increased 27.1% from 513 in 2021 to 652 in 2022.
Anti-Hispanic bias crimes rose from 197 in 2021 to 210 in 2022.
Anti-Asian bias events fell from 247 in 2021 to 140 in 2022, a decrease of 43.3%.
Anti-Jewish bias events increased 24.3% from 152 in 2021 to 189 in 2022.
Anti-Protestant bias events rose from 2 in 2021 to 12 in 2022.
Anti-Islamic (Muslim) bias crimes rose from 18 in 2021 to 25 in 2022.
Anti-transgender bias events increased from 38 in 2021 to 59 in 2022.
Anti-gay (male) bias events increased 28.4% from 211 in 2021 to 271 in 2022
Anti-lesbian bias crimes rose from 27 in 2021 to 33 in 2022.