Pedestrian hit, killed by train in Grover Beach
August 20, 2023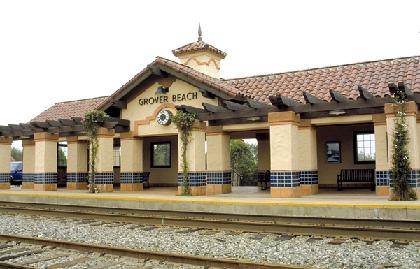 By KAREN VELIE
A passenger train struck and killed a pedestrian in Grover Beach near the 800 block of South Fourth Street on Sunday morning, according to police.
Shortly before 7 a.m., the pedestrian was hit by a passing Amtrak train. The pedestrian was pronounced deceased at the scene. Their name is not being released pending notification of their next of kin.
An investigation into the collision is ongoing. The police department is asking anyone with information about this incident to contact officer Caleb Scherrer at (805) 473-4511.
This is the third deadly train crash in Grover Beach in less than a year. On Dec. 6, 2022, a passenger train struck and killed a man at the Grover Beach station. On Dec. 27, 2022, train struck and killed a pedestrian in Grover Beach near the Monarch Butterfly Grove on Highway 1