SLO police searching for man prowling near Cal Poly
August 22, 2023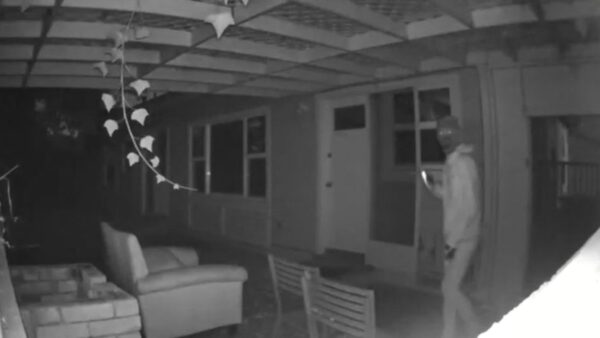 By JOSH FRIEDMAN
San Luis Obispo police officers are asking the public for help identifying a man who has been prowling over the past two weeks in neighborhoods off Grand Avenue near Cal Poly.
In the early morning on Aug. 5, a surveillance camera at a home in the 1700 block of McCollum Street caught the masked prowler fleeing the property, according to police. Then on Aug. 16, a surveillance camera caught the masked prowler fleeing a house on Hathway Avenue. Both incidents occurred between 4 a.m. and 5 a.m.
Additionally, the prowler accessed the inside of a home on Fredericks Streets, but a resident who was home scared him away, police said. 
The prowler did not steal any items during the incidents. No residents suffered any injuries.
Investigators request that anyone who recognizes the suspect or has home surveillance footage from the area contact Detective Alexander at (805) 594-8015. Police instruct residents to call 911 if they see or hear prowlers.