Truck slams into railroad bridge on Highway 101 in SLO
August 23, 2023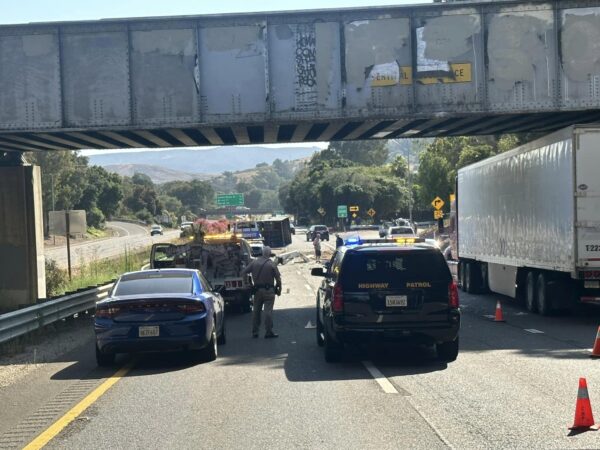 By JOSH FRIEDMAN
A truck crashed into the railroad bridge above Highway 101 in San Luis Obispo on Thursday, scattering debris and causing southbound traffic to back up to the bottom of the Cuesta Grade.
Shortly after 4 p.m., a truck with a flatbed trailer that was carrying a tree trimming truck hit the railroad bridge near the southbound Santa Rosa Street offramp. There were no reports of injuries from the crash. [KSBY]
Crews came out to the scene to assess the damage to the bridge. CHP Captain Greg Klingenberg said it is believed a portion of the truck only struck the railroad bridge, but workers were also examining the California Boulevard overpass.