Deputies arrest 75-year-old gunman after nearly five-hour standoff
September 18, 2023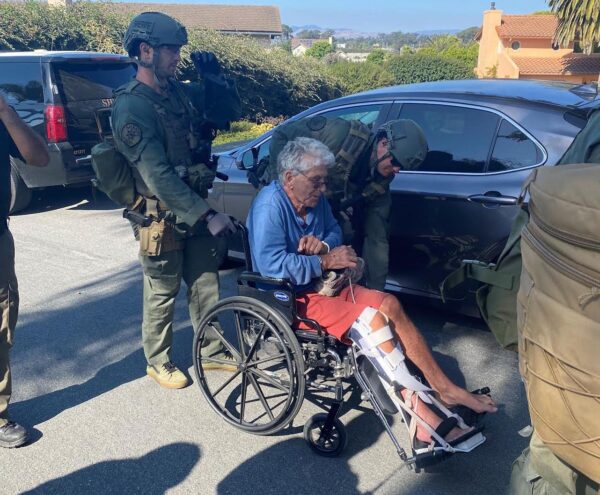 By JOSH FRIEDMAN
A 75-year-old man allegedly fired a gunshot at his neighbor on the Mesa in rural Arroyo Grande on Monday morning, leading to a nearly five-hour standoff with San Luis Obispo County Sheriff's deputies. 
At about 8:30 a.m., several 911 callers reported shots fired in the 2800 block of Northview Avenue. Witnesses said they saw two men arguing outside a home when one man fired a shot at the other, according to the SLO County Sheriff's Office. No one was injured in the shooting.

Following the altercation, Anthony Neil Carducci barricaded himself inside his home.
Deputies arrived at the scene, established a perimeter around the house, and evacuated nearby homes or instructed residents to shelter in place. For several hours, deputies negotiated with Carducci in an attempt to get him to exit the home and surrender. 
Eventually, Carducci broke off all contact with deputies. Deputies then placed a diversion device inside the home.
At about 3:30 p.m., deputies entered the home and arrested Carducci for attempted murder. Deputies took Carducci in a wheelchair to an ambulance following his arrest.
The sheriff's office website does not currently list Carducci as being in custody.