Driver arrested for DUI after hitting car, light pole in SLO
September 10, 2023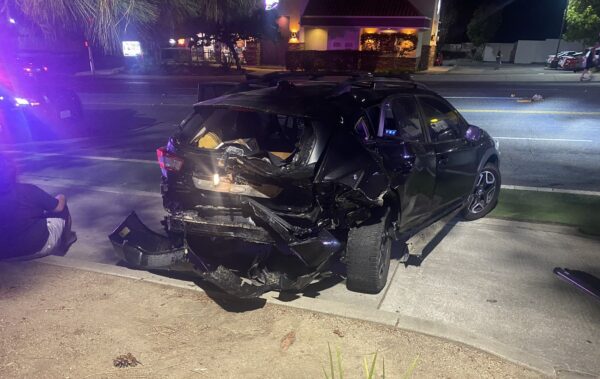 By JOSH FRIEDMAN
An allegedly intoxicated driver rear-ended a vehicle in San Luis Obispo early Sunday morning, injuring a person, and then slammed into a light pole on a Highway 101 overpass, according to police.
Shortly after midnight, a patrol officer saw a collision by the intersection of Santa Rosa and Montalban streets. A male driving an Audi southbound on Santa Rosa Street at a high speed rear-ended a Subaru that was traveling in the same direction, police said.
The collision caused the Subaru to spin out and then come to a stop on the sidewalk in front of Jack in the Box. The Audi continued southbound until it slammed into the light pole on the overpass. 
Responders transported the Subaru driver to the hospital, where the person received treatment for moderate injuries. Officers arrested the driver of the Audi for DUI.