Fire burns home near Lake Nacimiento
September 2, 2023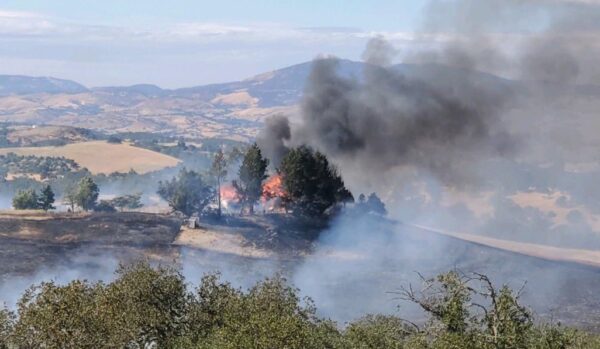 By JOSH FRIEDMAN
A fire on Friday burned 14 acres and destroyed a house in the Oak Shores community between Lake Nacimiento and Lake San Antonio. 
Shortly after 3 p.m., a caller reported the blaze burning in the 4000 block of Interlake Road, according to Cal Fire. The fire threatened five structures, four of which firefighters preserved.
Firefighters contained the blaze by about 6 p.m., then spent a few hours mopping up the fire and the home it destroyed. The cause of the fire is under investigation.