San Luis Obispo County Government Center evacuated
September 12, 2023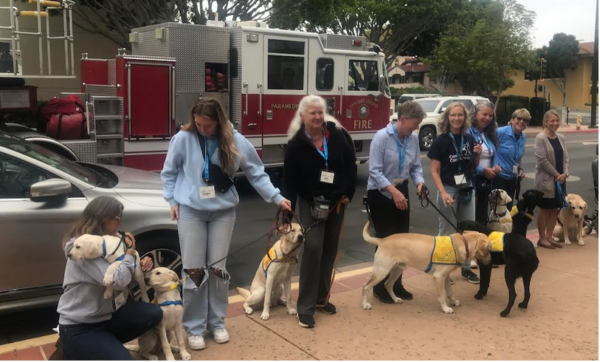 By KAREN VELIE
During the San Luis Obispo County Board of Supervisors meeting on Tuesday, officials evacuated the government center because of a fire alarm. At the time, the board chambers were packed with members of the public and a handful of service dogs.
At about 9:15 a.m., the alarm sounded, Supervisor John Peschong paused the board meeting, and people evacuated the building. Firefighters then arrived and searched the building.
After determining there was no evidence of smoke or fire, San Luis Obispo Fire Department personnel reset the fire alarm and reopened the building.
Shortly before 10 a.m., Peschong restarted the SLO County Board of Supervisors' meeting.