Santa Barbara County's unfunded pension liability up 73%
September 6, 2023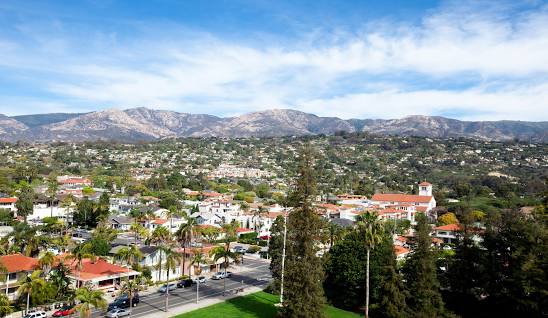 By KAREN VELIE
Santa Barbara County's unfunded pension liability increased 73% in one year, primarily because of poorly performing investments and higher than predicted cost of living increases.
The Santa Barbara County Employees' Retirement System reported an unfunded pension debt of $817 million for the fiscal year ending in 2024, up from $470 million a year earlier, according to the Annual Actuarial Valuation report released in Nov. 2022. The county is more than $800 million short in the trust account set aside to pay former employees their monthly pensions and benefits.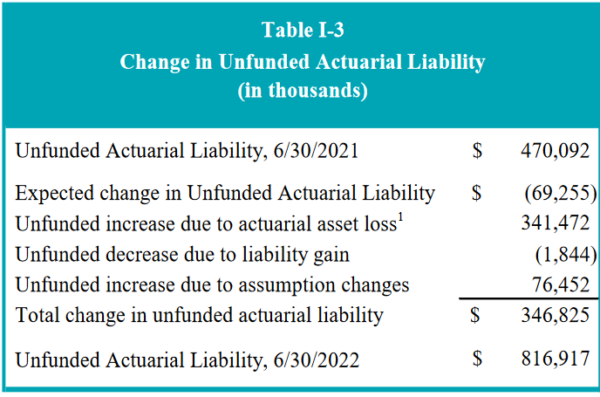 The county pension fund generally receives money from employee contributions, employer contributions and returns on investments. Unfunded liability gains are partially due to a 1.77% loss in the market value of assets, compared with a 7% assumed gain in investments.
In 2018, the Santa Barbara County Grand Jury "found there were substantial liquidity and solvency risks to the sustainability of many of the public defined benefit pension plans in the county." Left unchecked, the county's unfunded liability could force it to reduce services and raise taxes.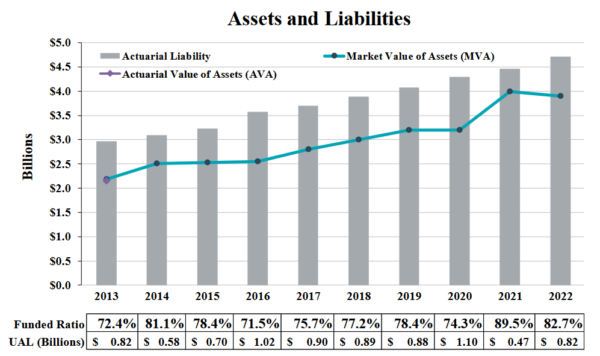 As the county's unfunded pension liabilities soar, the number of retirees receiving more than $200,000 in pension and benefits a year is growing, according to Transparent California.
The top Santa Barbara County pensioners in 2022:
Ken Shemwell, undersheriff – $256,936
James Anderson, sheriff – $255,627
James Stewart, psychiatrist – $251,737
Patrick McKinley, assistant district attorney – $246,084
Samuel Gross, chief deputy sheriff – $245,561
Robert Geis, auditor-controller – $245,482
Norman E Horsley, chief deputy sheriff – $245,168