Santa Maria police arrest armed robbery suspects
September 5, 2023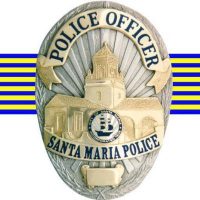 By KAREN VELIE
Following more than a month long investigation, Santa Maria police officers arrested two brothers on Tuesday for a previous armed robbery at a business near the intersection of Battles and Blosser roads.
On July 19, the armed men threatened, assaulted and robbed a man at the business. Investigators identified Isaiah Peinado, 20, and Issac Peinado, 19, of Santa Maria as the robbers.
On Tuesday, officers served arrest warrants at two homes in Santa Maria. Officers arrested the Peinado brothers and a third man, Gustavo Garcia Perez, 21, for drug sales.
During a search of the two homes, officers found evidence connected to the armed robbery, three handguns, 270 suspected opioid pills and approximately $6,000 in cash.