Train slams into car, drags it 600 feet near Guadalupe
September 4, 2023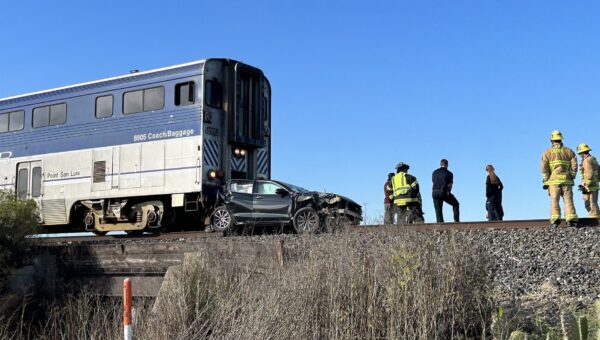 By JOSH FRIEDMAN
An Amtrak train slammed into a car that had gotten stuck on the railroad tracks south of Guadalupe on Monday and then dragged the vehicle approximately 600 feet. 
Shortly before 5 p.m., a woman crashed a black Acura sedan at the intersection of Highway 1 and Brown Road, with the car coming to a rest on the train tracks. The woman safely exited the vehicle prior to the train hitting it, according to the Santa Barbara County Fire Department. 
A witness reported the driver made an illegal U-turn that led to her car hitting a railroad crossing arm and then ending up on the train tracks, according to the CHP.
There were 95 people onboard the train. No one suffered injuries during the incident. 
An investigation into the collision is ongoing.