Vehicles strike and seriously injure two people in Paso Robles
September 9, 2023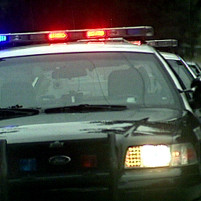 By KAREN VELIE
Two people suffered serious injuries in early morning crashes in Paso Robles on Saturday.
Shortly after midnight, a driver hit a bicyclist near the intersection of Buena Vista Drive and River Oaks Drive. Emergency personnel transported the bicyclist to a local hospital.
Officers determined alcohol was a factor in the crash.
Shortly after 7 a.m, a caller reported a vehicle hit a pedestrian at the intersection of 1st and Oak streets. First responders transported the female pedestrian to a local hospital for treatment of serious injuries. Neither drugs nor alcohol appear to be a factors in this collision
Investigators ask that anyone with information about either collision call the the police department at (805) 237-6464 or persons wishing to remain anonymous are encouraged to call Crime Stoppers' 24-hour
hotline at 805-549- STOP.
"The Paso Robles Police Department wants to remind everyone we all have places to be and not everyone gets there by car," according to police. "Bicyclists and pedestrians have the same rights to the road but face even more risk without the protections vehicles have. We should all be looking out for one another."