Car crashes into San Luis Obispo home
October 14, 2023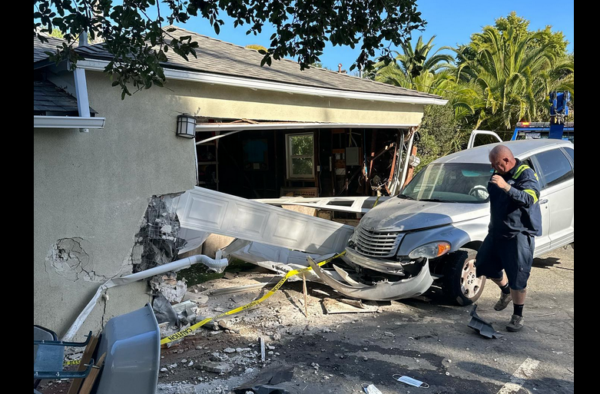 By KAREN VELIE
A driver suffered minor injuries when they crashed their car into a house on Foothill Boulevard in San Luis Obispo on Friday.
In early-afternoon, the driver crashed their car into the garage of a home on the 1200 block of Foothill Boulevard, near Cal Poly, according to the San Luis Obispo Police Department. No one was in the garage at the time.
Officials do not suspect drugs or alcohol factored into the crash.