Driver crashes into fire hydrant in SLO, arrested
October 22, 2023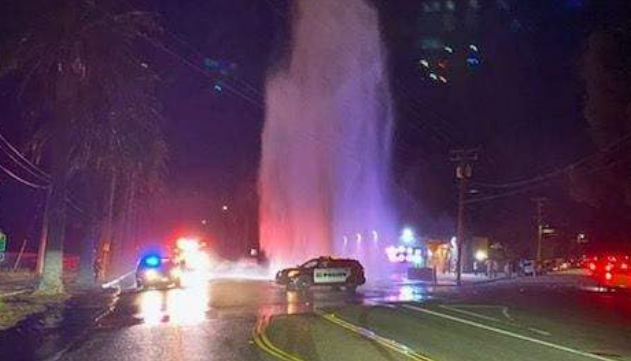 By KAREN VELIE
An alleged drunk driver crashed into a fire hydrant in San Luis Obispo early Sunday morning, sending water gushing into the air and onto the street.
Shortly before 1 a.m., the driver hit a fire hydrant at the intersection of California Boulevard and Hathway Avenue. The driver then left the scene.
Officers found the driver on the Cal Poly campus and arrested them for drunk driving.
SLO utility staff capped the geyser and plan to repair the damage.