Hit-and-run driver kills man at Lompoc Home Depot
October 22, 2023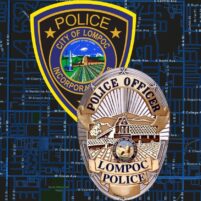 By KAREN VELIE
A 42-year-old man was killed Saturday afternoon by a hit-and-run driver in the Home Depot parking lot in Lompoc.
Shortly before 6 p.m., a caller reported a vehicle versus pedestrian crash in the parking lot. Emergency personnel provided life saving measures, but the pedestrian died at the scene.
The victim's name is being withheld pending notification of his next of kin.
Officers are attempting to identify the driver. Investigators are asking that anyone who has any information regarding this incident call the Lompoc Police Department at (805) 736-2341.