Federal agency sues Meathead Movers for alleged discrimination
October 1, 2023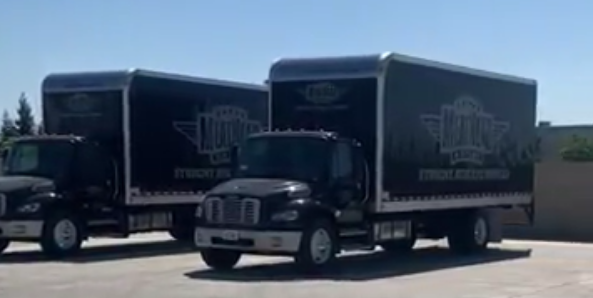 By KAREN VELIE
A federal agency is suing San Luis Obispo-based Meathead Movers for allegedly recruiting young workers at the exclusion of older workers, an alleged violation of the Age Discrimination in Employment Act.
The U.S. Equal Employment Opportunity Commission (EEOC) on Friday filed a class action suit against the popular moving company for intentionally recruiting and hiring young college students while "excluding older workers regardless of their individual abilities." Since at least 2017, "Meathead Movers failed to recruit and hire applicants over 40 into moving, packing and customer service positions."
"Excluding older workers based on their age for marketing purposes is unlawful," said Anna Park, regional attorney for the Los Angeles District Office. "Employers should remember that setting criteria and recruiting based on a person's age violates federal law."
Local brothers Aaron and Evan Steed own and operate Meathead Movers, which they founded while still in high school. With seven offices in California, Meathead Movers now employs approximately 700 people, making it the largest independent moving company in the state.
After first attempting to reach a settlement through its mediation process, the EEOC filed the class action suit against Meathead Movers.
"The incorrect and unfair assumptions that someone cannot perform a job because of their age — or that clients would prefer younger workers — are the impetus behind the Age Discrimination in Employment Act," said Christine Park-Gonzalez, the EEOC's LA district director. "The EEOC will continue to ensure an even playing field for applicants and employees in the workplace."