Join rally for Israel in San Luis Obispo
October 10, 2023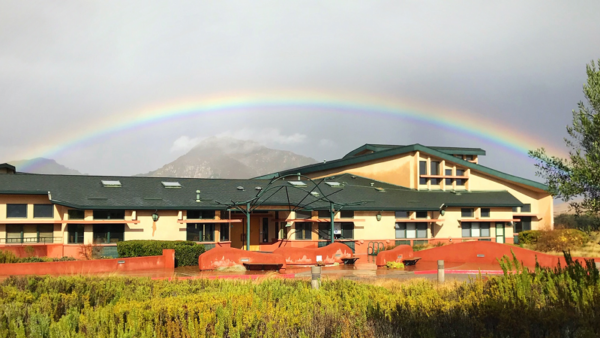 OPINION by GORDON MULLIN
The San Luis Obispo County Jewish community mourns the tragic events in Israel.  Hamas has executed and captured hundreds of Jews and the Israeli government is planning its response.
Many of us await to hear from our relatives in Israel who must endure this unnecessary and unprovoked attack by the terrorist group Hamas and we ask- what can I do?
We request the wider community to join with us, together, in this time of tragedy and demonstrate support for the State of Israel. Whether you are Jewish, Christian, Buddhist, Muslim, or any other religion, or none at all, please join us this Thursday, Oct. 12 at 6 p.m. at Mitchell Park in SLO.
At 6:15 we will walk respectfully through the Farmers Market on Higuera Street demonstrating to the community our support for the State of Israel in its time of strife. If you have an Israeli flag, please bring it.
Afterwards, we will meet at Mission Plaza.
Our hearts are in Israel. Am Yisrael Chai. The people of Israel live.
This event is sponsored by the Jewish community of the Central Coast- Congregation Beth El, Ner Shalom and Ohr Tzafon; Chabad of SLO and Cal Poly and Chabad of Paso Robles; Hillel of Cal Poly; The JCC of SLO; StandWithUs in SLO
For further information, contact Gordon Mullin  at (805) 235-5098.