Oceano CSD director slapped with violation for illicit sewer hookup
October 10, 2023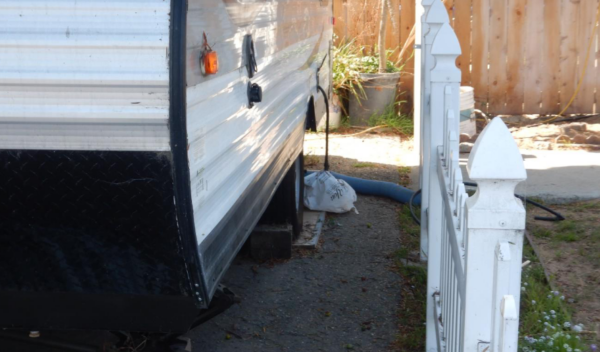 By KAREN VELIE
An Oceano Community Services District board member allegedly connected a recreational vehicle to the district's water and sewer systems without the proper permits and in violation of multiple San Luis Obispo County regulations, according to a Sept. 20 notice of violation.
After receiving a complaint that there were people living in a recreational vehicle with illicit hookups at the home of Oceano CSD Director Beverley Suneson, county code enforcement staff opened an investigation, staff said. While at Suneson's home, county staff determined that people were living in the vehicle in violation of several county codes.
In addition, the investigator determined the recreational vehicle was illicitly hooked up to sewer and water connections, also in violation of county codes.
The county ordered Suneson to "cease the use of the RV for habitation, to remove sewer and water connections, return the RV to a state of storage, and to obtain a demolition permit for the unpermitted sewer connection used by the RV," according to the notice of violation.
Even though Suneson removed the recreational vehicle from her property, she told CalCoastNews that no one was living in the vehicle and that it was not hooked up to sewer or water.
The Oceano CSD serves 7,600 residents and business owners in the unincorporated communities of Oceano and Halcyon with sewer and water services.
County staff sent a copy of Suneson's notice of violation to the Oceano CSD, which plans to discuss the issue at an upcoming meeting on Oct. 11.