Santa Barbara County awards itself ambulance contract, lawsuit filed
October 4, 2023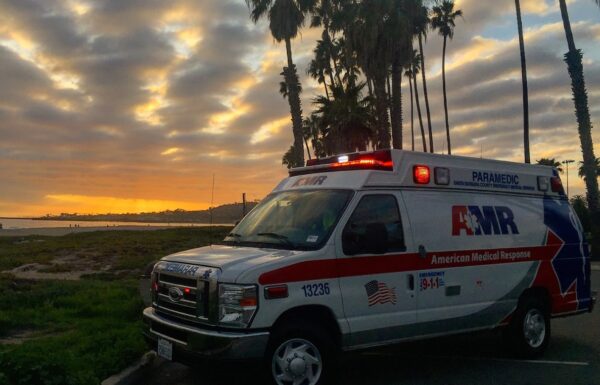 By KAREN VELIE
Santa Barbara County Board of Supervisors awarded the contract for ambulance services to the County Fire Department in September, ending a 50-year agreement with American Medical Response (AMR) and starting a legal battle. The county is now facing allegations it violated the law when it awarded itself the contract.
A lawsuit AMR filed last week accuses the county of violating state laws when it enacted a permit-based ambulance services system. After county staff rated AMR higher than the County Fire Department, the county switched from an exclusive ambulance services contract to a non-exclusive, permit-based system.
The county is accused of imposing unlawful permitting and contracting requirements and effectively excluding AMR from providing ambulance services to Santa Barbara County, according to the lawsuit
In addition, the suit accuses the county of holding backdoor meetings that included only one of the bidders for the contract.
While working on development of the ordinance through its final form, county administrators formed a "workgroup" composed of administrators, department heads and County Fire Department staff, according to the lawsuit. County administrators did not permit AMR representatives to attend the "workgroup" meetings.
State law bars counties from charging fees that generate revenues beyond the cost of providing municipal services without voter approval. However, while bidding for the contract, the County Fire Department projected it would generate approximately $8 million in revenue for the county above the cost of providing ambulance services.
The contract, worth an estimated $1 billion, is slated to switch to the County Fire Department in March.
"The Board of Supervisors wrongly found that AMR could not or would not provide ambulance service to the entire county territory, that it would not share 9-1-1 emergency ambulance calls with County Fire, or that AMR had not provided sufficient evidence of a 'community benefit,'" according to the lawsuit.
The AMR lawsuit asks the court to find the new ordinance unlawful, to stay any decisions made under the new ordinance, to bar the county from generating excess revenues through ambulance services and to set aside AMR's permit denial.