Paso Robles man killed in hit-and-run crash in Orcutt
November 20, 2023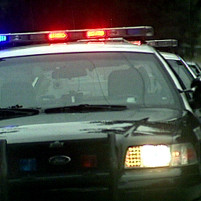 By KAREN VELIE
A 33-year-old Paso Robles man was killed Sunday morning in a hit-and-run crash in Orcutt, according to the Santa Barbara Sheriff's Office.
Shortly before 1 a.m., a caller reported a pedestrian lying on Highway 135 south of Rice Ranch Road in Orcutt. Officers arrived to find a deceased man on the highway.
Investigators identified the victim as Mark Lee Rogers of Paso Robles.
The driver had fled the scene before deputies arrived. Further information on the fatal crash is not available at this time.