Haggen fires Central Coast employees with disabilities
July 29, 2015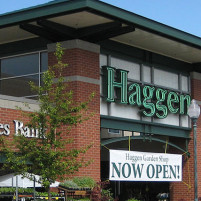 Grocery chain Haggen fired developmentally disabled employees as part of its recent string of Central Coast layoffs, a Santa Barbara-based advocacy organization alleges. [KEYT]
Earlier this year, Haggen a Washington-based company purchased 146 Albertsons, Vons, Pavilions and Safeway stores, some of which are located on the Central Coast. As Haggen has taken over operation of the stores, it has laid off dozens of Central Coast workers and reduced the hours of other employees. The company also raised grocery prices.
PathPoint, a Santa Barbara-based organization that helps disabled people find work, announced Tuesday that 17 of the Central Coast workers Haggen laid off were developmentally disabled clerks. Haggen fired 14 developmentally disabled clerks in Santa Barbara County and three in San Luis Obispo County.
Additionally, two developmentally disabled clerks lost their jobs in Ventura County.
PathPoint helped place the workers in positions at Albertsons and Vons before Haggen took over the grocery stores. One of the developmentally disabled clerks who was fired had been at the job for 18 years.
The advocacy organization is now attempting to find jobs for the newly unemployed disabled workers. An agreement exists, though, between Haggen and Albertsons and Vons that employees must wait a year before they can leave the Washington chain for work with the other two supermarkets.
A local union has already filed several grievances over the layoffs and work reductions.
Haggen Pacific Southwest CEO Bill Shaner responded with a statement about recent firings.
"To ensure we're operating as efficiently as possible, we have made the difficult decision to temporarily cut back on staffing at our stores, with specific reductions varying by store. We value the contributions these employees have made and are committed to treating all employees respectfully and professionally through this transition."