Report sex offender on Craigslist, win cash prize
July 20, 2015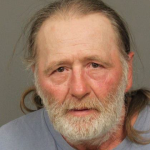 The San Luis Obispo Police Department and SLO County nonprofit Crime Stoppers have issued a cash reward to a tipster who reported a Craigslist post containing a photograph of a man's genitalia and a message soliciting "young girls" for sexual acts.
The tip led to the arrest and conviction of 55-year-old Robert George Roe, a registered sex offender in Arizona. A SLOPD press release announcing the cash reward does not state how much money the tipster received.
In March, police found Roe naked in a hotel room where he was waiting for a 16-year-old girl to arrive. A detective posing as a teenage girl arranged the meeting.
Shortly after Roe's arrest, he pleaded no contest to a single felony charge of arranging a meeting with a minor for lewd purposes. Roe faced a second felony charge and a possible prison sentence prior to accepting the plea agreement.
Roe received a six month jail sentence and is currently in county custody. In 1987, he was convicted of molesting a minor in Arizona.
Tipsters who make reports to Crime Stoppers that lead to arrests and convictions are eligible to receive rewards of up to $1,000, according to the SLOPD news release.