Arroyo Grande leads in hip surgery mortality rates
December 22, 2015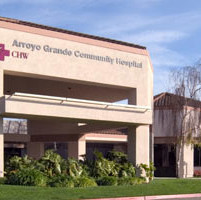 Arroyo Grande Community Medical Center had the highest rate of mortality in patients who underwent surgery following a hip fracture in California, according to a recently released report by the Office of Statewide Health Planning and Development (OSHPD).
In 2012 and 2013, 11 out of 94 — or 13.3 percent – of patients who underwent hip surgeries at Arroyo Grande Community Hospital died. At Centinela Hospital Medical Center in Los Angeles, none of the 82 hip surgery patients  died.
Statewide, nearly 5.4 percent of elderly patients who underwent surgery for hip fractures at California hospitals died within 30 days of admission, according to the OSHPD report. The report included information from 302 hospitals.
"Hip fracture is a serious and costly public health concern with approximately 20,000 hip fractures occurring each year in California," OSHPD said in its report. "Because of California's aging population, the burden of hip fracture is likely to grow in coming years."