Hundreds attend pro-Islam rally in SLO
December 12, 2015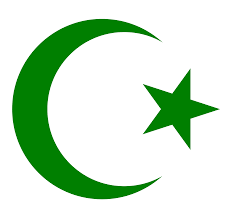 About 200 people attended a rally in San Luis Obispo in support of the local Muslim community. Attendees included pastors, rabbis and San Luis Obispo County Supervisor Adam Hill. [Tribune]
The rally took place Friday afternoon at the Mosque of Nasreen. Participants condemned Islamophobia and called for peace, love and compassion.
Discrimination against American Muslims has reportedly been on the rise since the recent terror attacks in Paris and San Bernardino, which were carried out by supporters of ISIS. The Council on American-Islamic Relations said in a recent report that the United States Muslim community has experienced an unprecedented backlash since the attacks.
This week, a pig's head was thrown at a mosque in Philadelphia and a possible arson fire broke out at a mosque in Coachella. Additionally, numerous people across the world are angry over Republican presidential candidate Donald Trump's remark calling for a ban on Muslims entering the United States.
On the side, some people are questioning the language of the Koran and the possibility that refugees will include Trojan horses focused on attacks against citizens of the United States. Trump's lead in the polls was undiminished following his comments about Muslims.
No reports of physical attacks on the local Muslim community have surfaced, though.
During the rally, Rev. Jay Perry, of the SLO Adventist Church, said the golden rule is at the heart of every major world religion and people must treat each other the way they would want to be treated in the same situation.
Hill said now is a time for local residents to look at the community and see where hate and division is being spread and to fight it. Hours following the San Bernardino massacre, Hill blamed the attack on "hate media" and warned about "local hate media like KVEC, KPRL, KKJL and CCN."