Homeless to get the boot from Grover Beach camp
January 19, 2016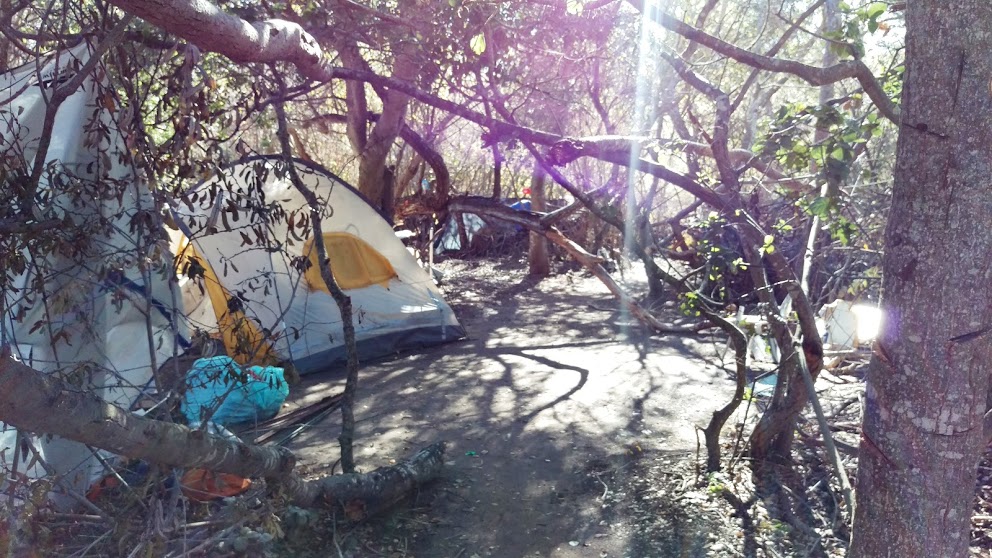 Grover Beach city officials plan to clear out a homeless camp next week and evict the individuals living there. A prominent member of the local homeless services industry says she is trying to find them housing. [Tribune]
The camp is located along Highway 1 south of the Grover Beach train station. A stabbing occurred at the encampment earlier this month, and other criminal activity is suspected at the camp.
Grover Beach Police Chief John Peters said the encampment poses a huge health risk, and it is not a safe place for anyone to live, especially due to the proximity of the train tracks. Police officers have recently been writing trespassing citations to homeless individuals living in the camp.
The homeless were also warned they could be arrested if they did not leave. City staffers say they have reached out to the residents of the camp to help connect them with services and possible housing.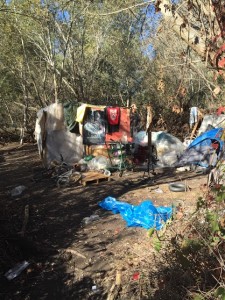 City plans to clear out the camp do not relate exclusively to public health concerns. Grover Beach is planing a $2 million expansion of the train station, and city officials plan to fence off the encampment prior to breaking ground on the project.
The expansion is expected to include a bus drop-off area, more parking and a new entrance to the train station.
After city workers clean out the camp, the police department will store valuables that are left behind. Individuals will have 90 days to claim their belongings.
Members of local homeless services agencies have distributed pamphlets about housing options. One nonprofit worker who is courting residents of the encampment is former CAPSLO homeless service director Dee Torres-Hill.
Torres-Hill, who now runs SLO Housing Connection, says she is working closely with the residents of the camp to secure temporary housing for them. Torres-Hill said she is trying to recruit people who live at the camp to go to the Grover Beach council meeting Tuesday night and request the city give them more time to find housing.