SLO double-decker bus crashed into bridge
January 25, 2016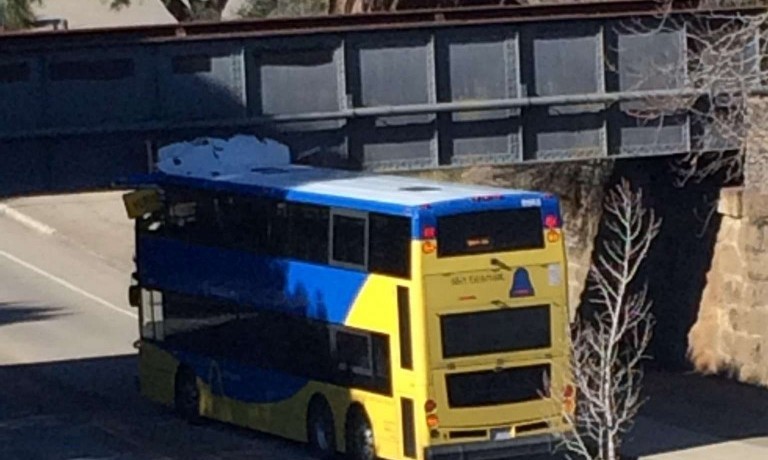 Part of the top of San Luis Obispo's double-decker bus was sheared off Monday morning when its driver attempted to drive the 14 foot-high bus under a 12 and a half foot-high railroad bridge on Highland Drive on the Cal Poly campus.
While attempting to leave the campus, with no passengers on board, the driver went off route. The driver was not injured in the crash.
In 2010, the city purchased the bus to eliminate problems with a lack of bus seats. Usually during the first few weeks of a quarter at Cal Poly, the city would run an extra bus for a few hours four mornings a week to eliminate problems with buses being too crowded to fit all the people waiting to get on.
At that time, public works staff noted that the 14 foot-high bus would not fit under railroad bridges and tree lined roads. Because of this, the bus was unable to cover all but a portion of one existing route without modifications.
City workers then trimmed trees and raised two cables to modify Route 4 and Route 5, the two busiest routes.
In addition, public works' officials needed to reconstruct the opening of the maintenance building to accommodate the $850,000 two-story vehicle.
The cost of repairing the vehicle is not yet available. The driver was taken out of work rotation while the accident is investigated.