Pedestrian killed in Grover Beach
February 16, 2016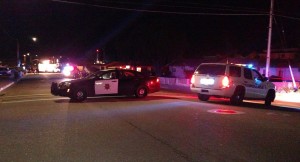 A driver struck and killed a male pedestrian Monday evening near the High Tide Market in Grover Beach, according to the city's police department.
At about 9 p.m., the victim, who was using a walker, attempting to cross the road when a white BMW struck and killed him. The driver waited at the scene and cooperated with officers.
Emergency personnel pronounced the victim dead at the scene.
The cause of the accident is unclear. The Pismo Beach Police Department and the San Luis Obispo County coroner are assisting Grover Beach police with the investigation.
Authorities closed 4th Street between Ramona Avenue and Newport Avenue for several hours overnight.