Home fire displaces 5 in Templeton
April 9, 2016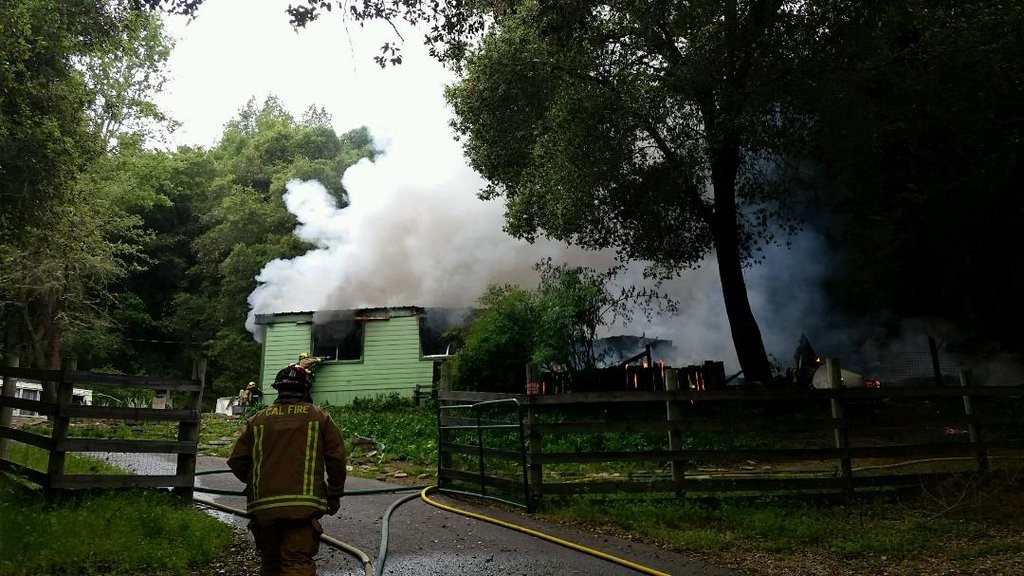 A home fire off Highway 46 in Templeton displaced a family of five on Friday afternoon.
Shortly before 3 p.m., the fire broke out at a mobile home on the 4800 block of Shadow Canyon Road. When Cal Fire crews arrived, the home was already 50 percent engulfed in flames.
The mobile home was destroyed in the fire.
One resident suffered minor smoke inhalation. Two adults, three children, two dogs and two pigs were displaced by the fire.