Atascadero teen sentenced to year in jail for 9/11 stunt
June 2, 2016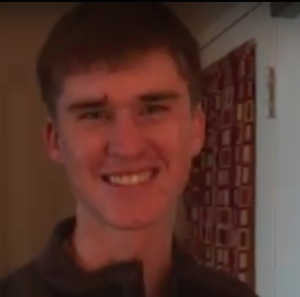 An Atascadero teen has received a one-year jail sentence for a stunt that brought the bomb squad out to San Gabriel Elementary School and shut down the campus for two weeks. Bret Stephen Landen, 18, carried out the stunt on Sept. 11, 2015.
Early in the morning, Landen placed a jar containing a fake chemical weapon on a fence next to the school playground. A note placed nearby said the jar contained cyanide mixed with a strong acid. Laboratory tests, however, showed the substance was not capable of producing a dangerous gas.
Landen also left threatening letters around campus that were addressed to teachers and directed them to the jar with the suspicious substance. The notes also discussed playing a game and warned that children could be at risk.
Prosecutors originally charged Landen with 27 counts of making threats to commit a crime of violence, two counts of second-degree commercial burglary and one count of threatening to use a weapon of mass destruction. In April, Landen pleaded no contest to charges of felony threatening to use a weapon of mass destruction and criminal threats.
On Wednesday, San Luis Obispo Judge John Trice sentenced Landen to a year in jail. It is unclear whether Landen will receive credit for time served. The teen spent multiple weeks in jail following his arrest.
In addition to sentencing Landen to a year in jail, Trice ordered him to spend five years on felony probation. The terms of Landen's probation require him to undergo counseling to address the causes of his conduct. If Landen violates his probation, he could face up to six years and eight months in state prison, according to the San Luis Obispo County District Attorney's Office.
Additionally, Landen must pay restitution to the Atascadero Unified School District and the victims of his crimes. The stunt cost the school district an estimated $206,000.
Earlier this year, Landen enrolled in Cuesta College and began attending spring semester classes, despite having a court order to stay away from schools. Parents complained about Landen's presence at the Cuesta campus, prompting court hearings over whether Landen was legally allowed to attend college.
Landen dropped out of Cuesta during the controversy. He is currently in county jail, according to the sheriff's office website.