Woman with machete barricades herself inside motorhome, sets it on fire
July 22, 2016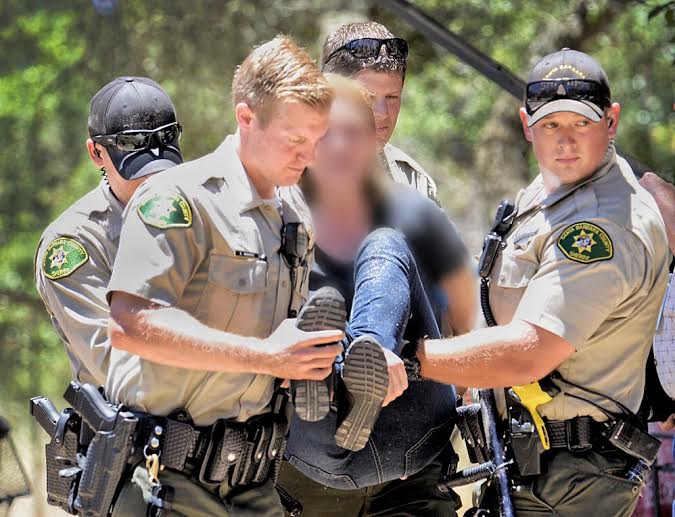 A reportedly suicidal Santa Barbara County woman barricaded herself inside her motorhome on Wednesday, set the home on fire, brandished a machete and instructed deputies to shoot her.
Shortly before 11 a.m. Wednesday, a man called 911 to report that his 50-year-old daughter, who lives in a motor home on the 6600 block of Stagecoach Road, was making suicidal statements.
When deputies arrived, the woman barricaded herself inside the motorhome and set the it on fire. She extinguished the fire after the motorhome filled with smoke but before the blaze began to spread.
Deputies spoke to the woman through an open window and tried to talk the woman into coming out peacefully. She refused, threatened to kill herself, brandished a machete and told deputies they would have to shoot her if they entered her home.
Following about 80 minutes of negotiations, the woman agreed to come out and speak with a mental health counselor while fire personnel inspected the motorhome.
Emergency personnel then transported the woman to a local hospital for a mental health evaluation. Deputies did not arrest the woman because she was suffering from an apparent mental health issue, the sheriff's office says.
However, sheriff's officials are forwarding the case to the Santa Barbara County District Attorney's Office and recommending arson charges be filed. The sheriff's office is currently withholding the woman's name.