Man attempts to set self on fire in protest
September 12, 2016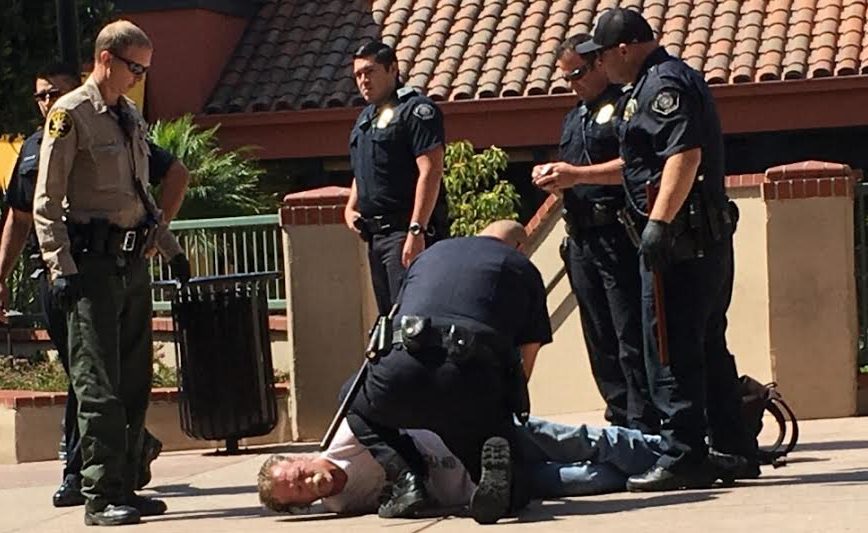 A man doused his body with lighter fluid Sunday and then attempted to light himself on fire in protest against the San Luis Obispo Police allegedly pushing homeless people out of the city.
On Sunday morning, the man was attempting to light himself on fire in front of the Barnes & Noble Bookstore on Marsh Street when police threw him on the ground. The man then yelled and cursed at police as they took him into custody.
Officers then took the man to a hospital before transporting him to a San Luis Obispo County Mental Health facility, said SLO Police Sergeant Fred Michael
Capt. Chris Staley said local officers have not been attempting to run the homeless out of the city.
"We are trying to do outreach to help the homeless," Staley said. "We try to find what services they need, addiction, housing or mental health. We try to connect them with services, and what services to connect them with depends on the individual."