'Dangerous faggot' to speak at Cal Poly, queer students protest
November 30, 2016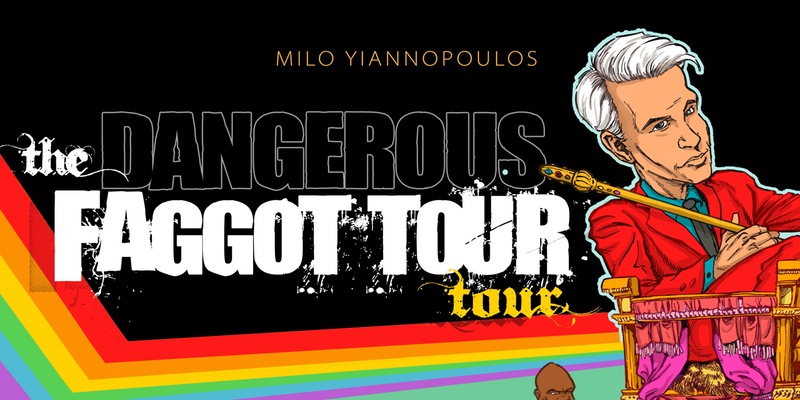 As part of the "Dangerous Faggot Tour," openly gay man and prominent conservative activist Milo Yiannopoulos is due to speak before a packed-house at Cal Poly's Spanos Theater on Jan. 31. Cal Poly's Queer Student Union is trying to shut down the event in advance and is threatening to sabotage the speaking engagement if it does occur.
Yiannopoulos, a vocal critic of political correctness, is a public speaker and the technology editor of conservative news website Breitbart. Born in the United Kingdom, Yiannopoulos appeared regularly in British media prior to founding an online publication about technology and later joining Breitbart.
The conservative activist frequently speaks on college campuses, and his speeches often trigger protests.
Earlier this year, Yiannopolous was permanently banned from Twitter. The social media company claimed he incited or engaged in targeted abuse or harassment.
Yiannopolous alleges major social media companies team up with governments to censor conservative content.
Cal Poly's Queer Student Union is currently petitioning university President Jeffrey Armstrong to cancel the upcoming event. The Queer Student Union's Facebook page contains the text of a letter that the student group is encouraging its members to email to Armstrong.
The letter states Yiannopoulos is a huge critic of feminism, overweight people and liberals, and it lists inflammatory Breitbart headlines he has authored.
"I am well aware of his First Amendment right to say whatever he pleases, but you can be rest assured that peaceful protesters will be present both outside the event, as well as inside the venue. They have already been instructed on how to receive tickets and go incognito into the event to disrupt from the inside and to make the speaker 'unwelcome.' I am not claiming responsibility for this, simply informing you of the reality of the situation.
"I thank you for your consideration and urge you again to rethink hosting Mr. Yiannopoulos. The title of his tour including the word 'dangerous' is not for show."
On Jan. 31, Yiannopoulos is scheduled to speak at Spanos Theater from 6 p.m. to 9 p.m. The general public is invited and tickets can be reserved online. However, reserving a ticket does not guarantee entry to the event, and attendees are encourage to arrive early, as it is expected some people will have to be turned away. Entry is free of charge.