3,000 gallons of sewage spilled in SLO
February 18, 2017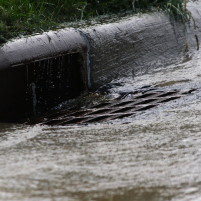 The San Luis Obispo County Health Department is asking people to avoid Garden Creek in SLO after 3,000 gallons of raw sewage spilled Friday into the creek.
Shortly before 4 p.m., storm water drainage caused a manhole on the 300 block of Ramona Drive to spill sewage. As of late Friday evening, the spill was ongoing.
San Luis Obispo utilities staff continue to monitor the spill.
County officials are asking people to avoid contact with creek and ocean waters during and after storm events because of increased bacteria levels.