Hundreds partake in SLO's "March for Science"
April 24, 2017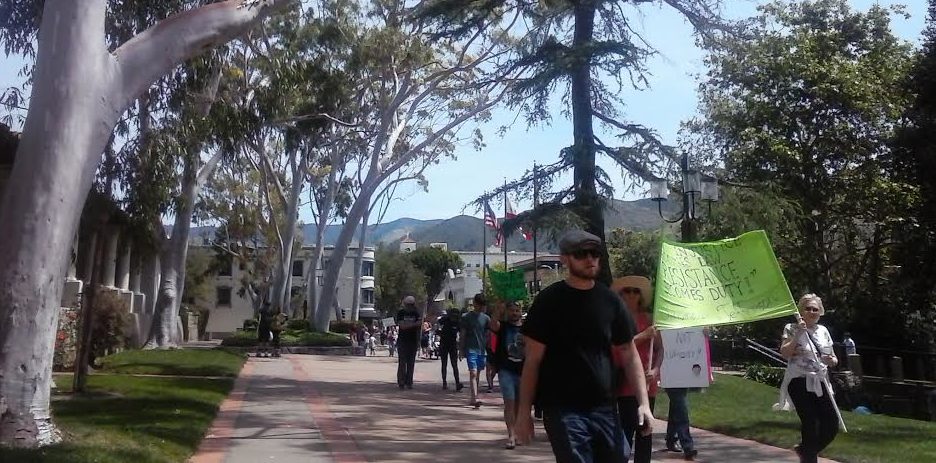 Hundreds of science supporters marched the streets of San Luis Obispo on Saturday in a march to raise awareness of the importance of science in addressing society's largest and complex issues.
At the rally that took place on Earth Day, numerous speakers addressed the large crowd at Emerson Park, including San Luis Obispo Mayor Heidi Harmon. More than 300 people attended.
Similar marches happened throughout the United States and the world. With hundreds of thousands of protesters, the largest march was in Washington, D.C. The day-long celebration of science was organized by the Earth Day Network.