Thieves snatch purse in SLO Target, then use credit card
May 24, 2017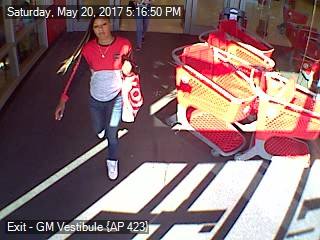 A pair of thieves snatched a woman's purse at the San Luis Obispo Target, then used her credit card at another store, according to SLOPD.
Surveillance footage caught the suspects, a man and woman, walking out of Target at 5:19 p.m. Saturday.
SLOPD is requesting help with identifying the suspects. Anyone who has information about the incident is encouraged to contact the police department.