Lawlessness at SLO marijuana festival
August 10, 2017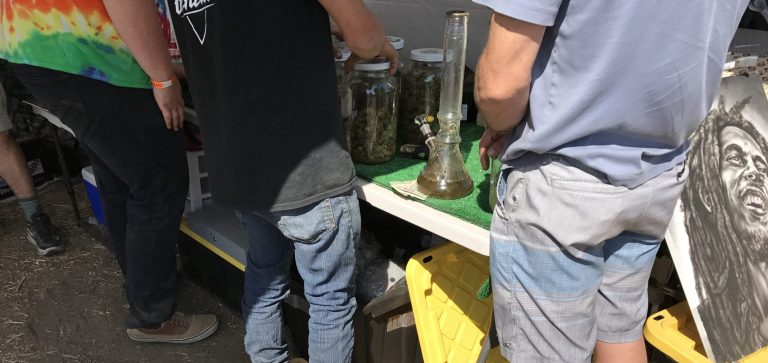 With billions at stake in San Luis Obispo County's emerging marijuana industry, questions have been raised about allegations of backroom deals, threats, lawlessness and unequal law enforcement. [Cal Coast Times]
One needs to look no farther than San Luis Obispo's first marijuana festival in July, to see growers and vendors failing to follow county, state and federal laws regarding events and marijuana sales. Hundreds of people attended and were able to purchase or sample marijuana and marijuana products.
While marijuana is legal under state law, there are requirements for events including permits and following marijuana laws. For example, while medical marijuana is legal, it is not legal to sell pot at festivals.
At last month's SLO Cup, dozens of vendors sold marijuana and edibles such as THC laced gummy bears and brownies. Other vendors provided free samples of dabs and pot for signing up with their collectives.
However, several county officials said there were undercover officers who bought illegally sold marijuana and who wore video cameras at the CLO Cup.
Read entire article at Cal Coast Times.