SLO County sheriff's deputy arrested for DUI at the Oceano dunes
July 2, 2018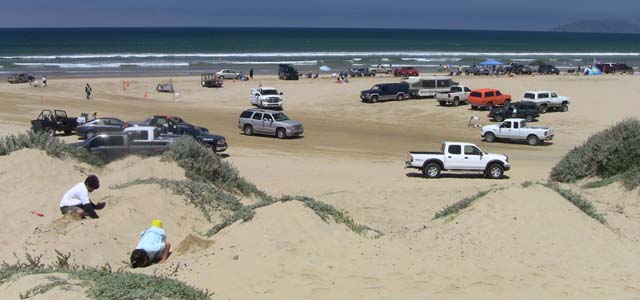 A San Luis Obispo County Sheriff's deputy was arrested for DUI at the Oceano Dunes State Vehicular Recreation Area on March 10. Nevertheless, the deputy was not booked into jail nor was his mugshot taken. [Cal Coast Times]
Shortly before midnight, Rainer Lee Bodine,32, was driving northbound near the shoreline toward Pier Avenue with three passengers when he was pulled over for driving 38 mph in a 15 mph zone. Bodine admitted to drinking about five beers in two and a half hours.
In side a side door compartment, a park ranger found Bodine's service revolver. On the floorboard of the back seat, the ranger found several empty beer bottles.
A blood test showed Bodine had a blood alcohol level of .12. The legal limit to drive is .08.
Following his arrest, Bodine was released to a family member. He was not booked into the county jail.
Bodine plans to plead no contest to misdemeanor DUI charges next week.