Officials close cracked Pismo Beach bluff
January 9, 2023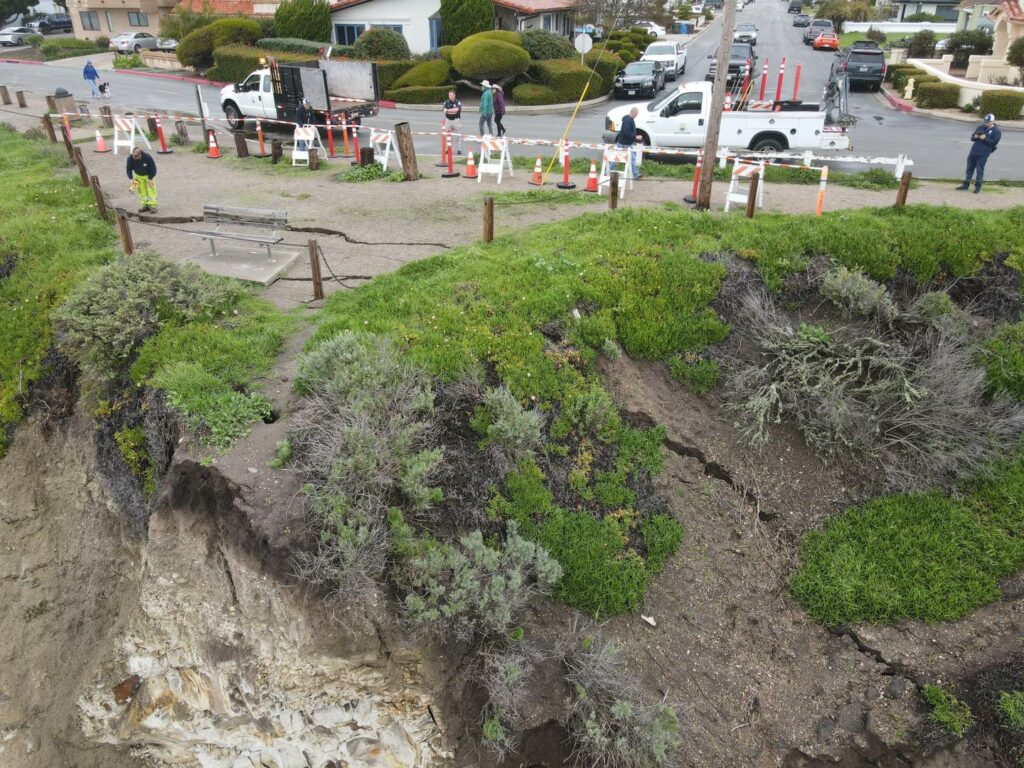 By JOSH FRIEDMAN
City officials closed a viewpoint area and walkway beside a Pismo Beach park after larger cracks appeared in a bluff rising up from the ocean.
The cracked bluff is located by the intersection of Ocean Boulevard and Palisade Avenue, close to Margo Dodd Park. A bench sits atop the cracked bluff, and appears to be leaning.
Crews are securing the area and preparing for the pending sliding of the cliff, according to the city of Pismo Beach.. The city is asking residents to stay away from the bluff, saying it is not safe.