Police looking for masked man robs BevMo in Paso Robles
January 26, 2023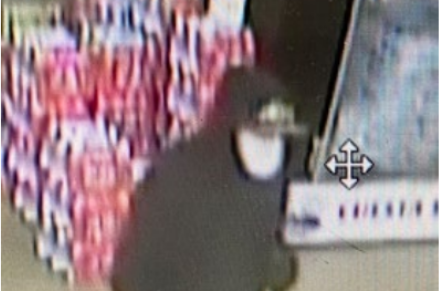 By KAREN VELIE
Paso Robles police are looking for a masked man who robbed the BevMo in Paso Robles on Wednesday evening.
Shortly before 9 p.m., a man walked into the business at 2135 Theatre Drive and handed a store employee an empty bag and a note demanding money. The employee complied with the suspect's demand and put an undisclosed amount of cash in the bag.
The suspect then left the store, fleeing south through the parking lot.
Police describe the suspect as white, approximately 5 feet 10 inches to 6 feet tall. He was wearing a
camo hat, a white face covering, a black "Cali" sweatshirt, black pants, and black and white
Converse All-Star shoes. He did not appear to be armed during the robbery.