Former California legislator guilty of bribery
March 30, 2023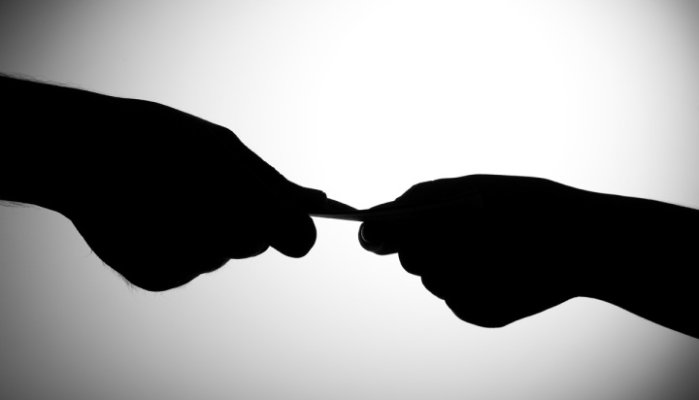 By KAREN VELIE
A jury found a former California legislator, county supervisor and city councilman guilty today of bribery regarding a scheme that involved the University of Southern California, according to the U.S. Department of Justice.
Long-time politician Mark Ridley-Thomas was involved in a scheme in which his son received substantial benefits from the University of Southern California in exchange for Ridley-Thomas' political support for lucrative county contracts and contract amendments with the university while he served on the Los Angeles County Board of Supervisors. The 68 year old was found guilty of seven felonies: one count of conspiracy, one count of bribery, one count of honest services mail fraud, and four counts of honest services wire fraud.
Ridley-Thomas' political career spans several decades, including in the California State Legislature and, most recently, in the Los Angeles City Council. He was suspended from the council in 2021 following an indictment.
From May 2017 to Aug. 2018, Ridley-Thomas engaged in a criminal conspiracy with Marilyn Louise Flynn, formerly a tenured professor and the dean of USC's School of Social Work.
In Dec. 2017, citing health issues, Ridley-Thomas' son abruptly resigned from the California State Assembly. At the time of his resignation, Ridley-Thomas' son was under investigation for alleged sexual harassment in the Assembly, a fact not known by either USC or the public.
Behind the scenes, Ridley-Thomas was orchestrating a public relations campaign to convince the public his son was ill. Prosecutors argued that the evidence at trial demonstrated that part of Ridley-Thomas' public relations plan included finding his son prestigious degrees, titles, and paying jobs.
During the conspiracy's course, Flynn ultimately provided Ridley-Thomas and his son benefits, including graduate school admission to pursue a dual master's degree, a full-tuition scholarship, a paid professorship, and a mechanism for Ridley-Thomas to funnel $100,000 of his campaign funds through the university to a non-profit to be operated by the son – Policy, Research & Practice Initiative (PRPI).
In exchange, Ridley-Thomas supported contracts involving the Social Work School, including contracts to provide services to the Department of Children and Family Services and the Probation Department, as well as an amendment to a contract with the Department of Mental Health that could help bring the school potentially millions of dollars in new revenue.
By funneling the payment through USC, Ridley-Thomas and Flynn attempted to disguise the true source of a $100,000 payment to make it appear as though USC, not Ridley-Thomas, was the generous benefactor supporting Ridley-Thomas' son and PRPI.
Had it known this fact, USC would not have approved the $100,000 payment.
For his part, Ridley-Thomas delivered on his end of the corrupt bargain. He voted on three county proposals that Flynn had sought to shore up her school's shoddy financial situation – it faced a multi-million-dollar budget deficit – including a vote approving an amended Telehealth agreement with more lucrative terms for the Social Work School. He also sought to influence key county decision makers associated with these approvals and made sure Flynn knew of his efforts.
Ridley-Thomas faces a statutory maximum sentence of five years in federal prison on the conspiracy count, up to 10 years in federal prison for the bribery count, and up to 20 years in federal prison for each honest services fraud count.
Flynn pleaded guilty last year to one count of bribery. Her sentencing hearing is scheduled for June 26. Flynn faces a statutory maximum sentence of 10 years in federal prison.
The FBI investigated this matter.
"Public officials are elected to be a voice and a vote for the people they're paid to represent, not for their own personal gain," said Donald Alway, the Assistant Director in Charge of the FBI's Los Angeles Field Office. "Allegations of public malfeasance must and will be addressed by the FBI before further corrupt actions erode confidence in our public institutions."