Arrests and citations rise at Deltopia in Isla Vista
April 11, 2023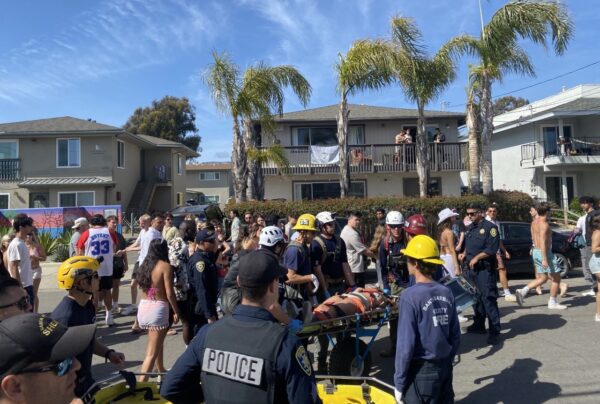 By JOSH FRIEDMAN
Authorities made 23 arrests and issued 151 citations at the unsanctioned annual Deltopia party over the weekend, according to the Santa Barbara County Sheriff's Office.  
Deltopia lasted Friday through Sunday, taking place along Del Playa Drive in Isla Vista. Crowds at this year's event were significantly larger than the ones at last year's party. 
Many partygoers reportedly traveled from out of the area in order to attend. Emergency personnel responded to numerous medical incidents, particularly related to alcohol consumption. 
During last year's Deltopia, officials received fewer emergency medical calls, and authorities only made four arrests and issued 34 citations. But, overcrowding of balconies occurred, and at least three individuals suffered significant injuries from falls at the 2022 event.